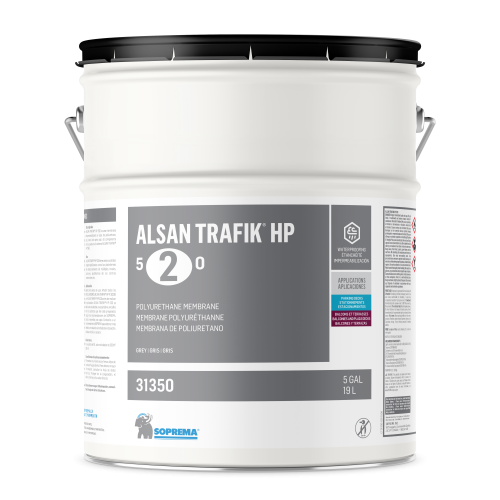 ALSAN TRAFIK HP 520
Single-component polyurethane waterproofing membrane in Alsan Trafik HP 500 system.
Benefits
Increased resistance
Lightweight and efficient system
Design allows more precise detailing
Tests and certifications
Properties
Liquid Waterproofing Membrane
18 months, properly stored in original unopened containers. Containers MUST NEVER BE STORED AT TEMPERATURES BELOW 10 °C. Avoid breathing solvent vapours and prolonged skin contact.